[vc_row row_type="row" use_row_as_full_screen_section="no" type="grid" angled_section="no" text_align="left" background_image_as_pattern="without_pattern" css_animation=""][vc_column][vc_empty_space height="35px"][/vc_column][/vc_row][vc_row row_type="row" use_row_as_full_screen_section="no" type="full_width" angled_section="no" text_align="left" background_image_as_pattern="without_pattern" css_animation=""][vc_column][vc_single_image image="94″ img_size="full" alignment="center" qode_css_animation=""][/vc_column][/vc_row][vc_row row_type="row" use_row_as_full_screen_section="no" type="grid" angled_section="no" text_align="left" background_image_as_pattern="without_pattern" css_animation=""][vc_column][vc_empty_space height="75px"][vc_column_text]
July 2016 Newsletter
[/vc_column_text][vc_separator type="normal" color="#444444″ thickness="3″][vc_empty_space height="75px"][vc_column_text]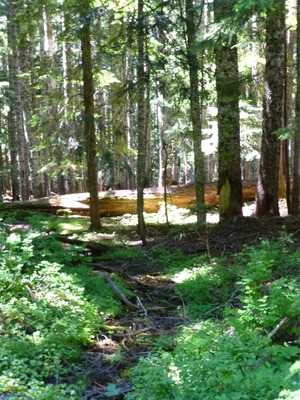 New Name, Same Mission
As you may have seen, we have changed our name, look, and website. This has come as the result of almost two years of surveys and polls to find the best words and images that capture our mission  protecting and sustaining the forests, streams, wildlife, and communities in the heart of the Cascades through conservation, education, and advocacy. Thank you to those of you who have helped us through this process.
The name "Gifford Pinchot Task Force" has served us well for over 30 years, and was very appropriate during the decade when we were actually a task force of volunteers committed to protecting the Gifford Pinchot National Forest. Over time, though, we have grown into a nonprofit advocacy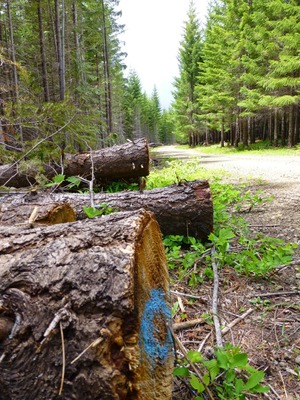 organization that ensures the sustainability of the entire ecosystem of Washington's South Cascades. The name and logo of the Cascade Forest Conservancy reflect this transition, as well as our new tagline "Conserving the Wild Places of Washington's South Cascades."
Please check out our new website at www.cascadeforest.org, and thank you for continuing to partner with us as we move into the next 30 years of protecting the forests and streams of Southwest Washington. For more information on the new name and our organization moving forward, read our press release here.
---
Upper White Salmon Timber Sale
We've been hard at work on collaborative forest management in the Upper White Planning Area on the south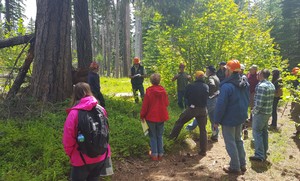 side of Mount Adams. We are working with the Forest Service and local partners to find common ground and to work together to restore this magnificent area and protect the unique ecological features there. We've
come a long way and will be ironing out comments and positions over the next few weeks. We'd like to thank the volunteers who signed up for our forest surveys and helped us collect important data about the health of this forest and the distribution of old growth ponderosa pines. For on this and other timber projects click here.

---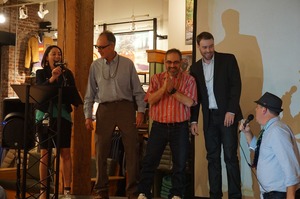 Auction and Banquet November 3!
Save the date! We will be holding our second annual auction and banquet on November 3 at the Columbia Sportswear flagship store in downtown Portland. Click here to get more details, buy a ticket or become a sponsor. Attending our event is a great way to support the CFC and our mission while also having a blast – you'll enjoy delicious food and drink, fun games, live and silent auctions and more. Our auction brings together over 130 friends and supporters to recognize the importance of conserving the wild places we cherish. Last year we celebrated 30 years of conservation at our first annual event, a big success and lively evening. At this year's celebration we will look toward the future as we carry on our mission under a new name.

---
Volunteer trips in the Gifford Pinchot National Forest
We are halfway through our field season, and we've had a great time so far carrying out surveys in the Gifford Pinchot National Forest. We've traveled to the forests of Mount Adams to examine forest health, strolled the gravel roads along Trout Creek exploring culverts and stream sedimentation, and hiked the Pacific Crest Trail in search of invasive plants. We have upcoming trips in July and August, and we would gladly welcome your involvement! Send us an email and sign up to take part. Road survey trip is July 23 and 24, meadow enhancement trip is Aug 27 and 28, and our post-fire seeding trip is Sept 30 – Oct 2. Community participation is critical to our conservation and restoration efforts, so consider lending a hand and exploring the forest with a mission.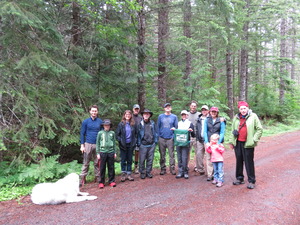 Road survey team for our June 18th trip
---
Welcome New Staff!
A warm CFC welcome to three new staff members.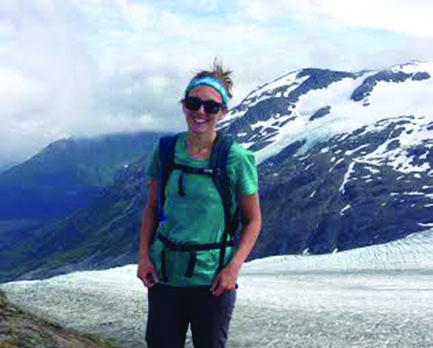 Nicole Budine joins CFC as our Policy and Campaign Manager, where she will be managing our mining and sustainable forest campaigns. Nicole is a biologist with a J.D. from the University of Oregon, and she previously worked at Oregon Wild and Trustees for Alaska.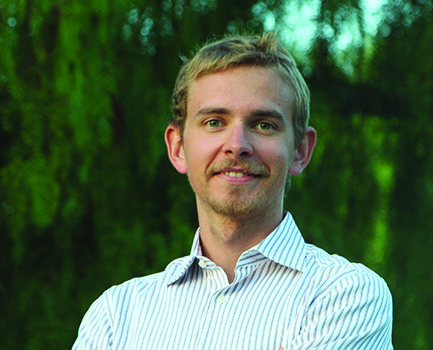 Michal Orczyk recently moved from California to join us as our Development Manager, and comes with experience organizing fundraising events and managing development programs at the International Center for Journalists and the College Preparatory School.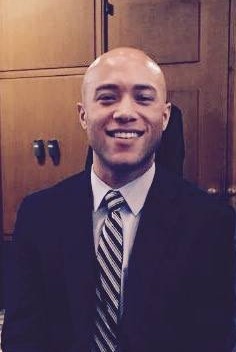 Xavier Reed joins our canvass team as an Outreach Advocate. Xavier has a degree in biology and worked previously for Representative Sherrie Sprenger. We are lucky to have such talented staff on our growing CFC team!
[/vc_column_text][vc_empty_space height="35px"][/vc_column][/vc_row][vc_row row_type="row" use_row_as_full_screen_section="yes" type="grid" angled_section="no" text_align="left" background_image_as_pattern="without_pattern" css_animation="" css=".vc_custom_1465592094531{background-color: #96d1ae !important;}"][vc_column][vc_row_inner row_type="row" type="grid" text_align="left" css_animation=""][vc_column_inner][vc_empty_space height="125px"][latest_post_two number_of_columns="3″ order_by="date" order="ASC" display_featured_images="yes" number_of_posts="3″][vc_empty_space height="75px"][/vc_column_inner][/vc_row_inner][/vc_column][/vc_row]