SAFEGUARDING WILDLIFE AND RESTORING ECOSYSTEMS
Project Highlight: TRACKING MARTEN AND FISHER
The conservation of forest carnivores is a priority in the Pacific Northwest after decades of unregulated fur trapping, predator-control campaigns, and habitat loss. As a result of fur trapping and habitat loss, fishers (a member of the Mustelidae family, including weasels and wolverines) were locally extinct in the southern Washington Cascades until reintroductions began in 2015.

CFC has been working closely with scientists at Oregon State University to study this recovering population's success, to understand how they interact with existing populations of Pacific marten (another native species from the mustelid family), and to discern what protections are needed to ensure their future survival.
Protecting and Restoring Biodiversity
Protecting our region's wildlife and incredible biodiversity is one of the core values that guide our work. The forests, waterways, and diverse habitats throughout southern Washington's Cascades are home to iconic species like salmon, beaver, black bear, river otter, cougar, mountain goat, and elk, as well as rare, threatened, or endangered species like the northern spotted owl, bull trout, and Oregon spotted frog.
The continued health of these species depends on effective conservation and restoration work that is happening now. CFC utilizes various tools and techniques to protect and restore wildlife populations, including advocacy and policy work, timber sale negotiations, and on-the-ground restoration and reintroduction efforts. We are fighting to ensure that the species with whom we share the region have the space and best possible chance to thrive in the decades to come.



We protect and restore critical forest and aquatic habitat areas in and around the Gifford Pinchot National Forest.




We fight to maintain existing protections within the Northwest Forest Plan and the Endangered Species Act for species such as the northern spotted owl while advancing policies that offer further protections.




Through relationships and collaboration with the scientific community, CFC helps conduct studies and expand research to better understand the needs of local populations.
Our approach to protecting and restoring aquatic ecosystems
Address the impacts of a changing climate on local wildlife
Climate change is already impacting the animals in our region, and the effects are expected to accelerate in the coming years. Higher temperatures, more frequent drought conditions, and changes in the frequency or intensity of natural disturbances are harmful to many species that call this area home.
Cascade Forest Conservancy has assessed the steps that can be taken to ensure our ecosystems are as resilient as possible to these changes. Based on our research, we are working to preserve the areas of mature and old-growth forests that are increasingly important microclimates offering cooler temperatures than nearby younger or disturbed stands. We are also fighting to preserve the connectivity between important habitat areas, and taking steps to restore and cool our waterways to protect temperature-sensitive fish that require cold water to migrate and spawn, like salmon and trout.
Using science and strong partnerships for wildlife conservation
Understanding the local conservation needs of wildlife species oftentimes requires that we collect up-to-date information from the field and that we work closely with partners and researchers to better understand current distributions, habitat conditions, and optimal strategies for the survival and resilience of various species. We also regularly turn to the scientific literature to better design our strategies for conservation. This two-prong approach to science and conservation is a central part of our work.
Featured wildlife projects
Protecting the northern spotted owl
We speak up for animals that depend on older forests for their survival, like the northern spotted owl. Sometimes ill-conceived timber sale plans are put forward that would impact these species. We have successfully worked to remove many acres within designated spotted owl circles (areas where researchers had previously identified an owl nesting site) from timber projects. We are currently addressing plans for a timber sale in the Yellowjacket Creek area that could entail hundreds of acres of logging within spotted owl circles. Our scoping comments, submitted in September of 2021, outlined our concerns.

Wildlife camera surveys
CFC staff and volunteers check and maintain a network of motion-triggered cameras in some of the most remote sections of the Gifford Pinchot National Forest. These cameras provide critical information about the size, movement, and habitat needs of a number of animal populations. Our current wildlife cameras are primarily looking for marten and fisher, but we continue to gather and share data about many other species, such as bobcat, elk, black bear, and cougar.




Beaver reintroduction
Beavers are a habitat-altering keystone species that create ponds and wetlands, benefiting many other animals (including some that are rare or endangered) and the forest ecosystem as a whole. CFC has reintroduced beavers into areas of the forest where their activity will benefit the landscape. Through an ongoing collaboration with Washington State University biologists, we are studying the impact of reintroduced animals while testing new population monitoring techniques that use environmental DNA collected from water samples.
SPEAK UP FOR A SUSTAINABLE FUTURE
Since 1985, Cascade Forest Conservancy has been your voice speaking for the areas in and around the Gifford Pinchot National Forest in southwest Washington. Join the 12,000 other members who support Cascade Forest Conservancy and are making a difference now.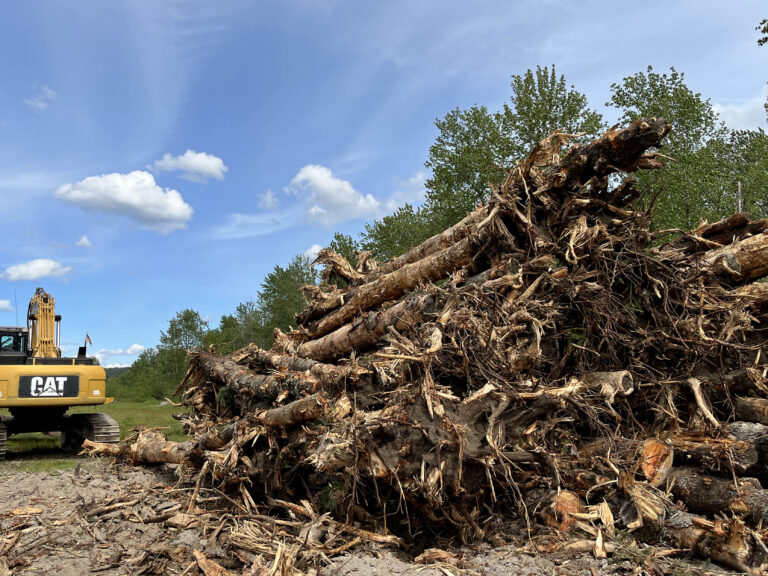 THE INSTREAM WOOD BANK NETWORK IS FORGING PARTNERSHIPS TO SUPPORT FISH RECOVERY
It's been a busy season for the Instream Wood Bank Network. We have a lot of plans in the works and a few big movements of wood now under our belt. THE INSTREAM WOOD BANK NETWORK Across the Pacific Northwest, many fish populations are struggling due to compounding challenges, including degraded habitats lacking...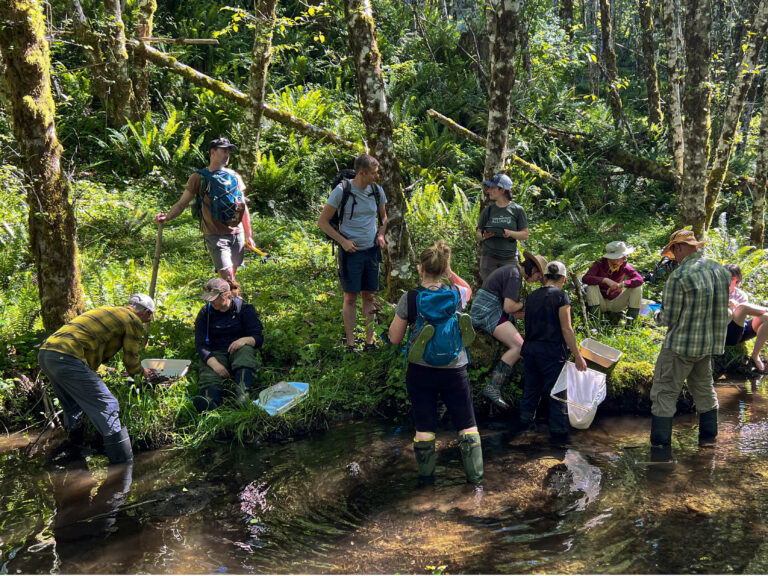 PROJECT UPDATE: SEARCHING FOR THE ENIGMATIC PACIFIC LAMPREY
At the end of June, CFC staff and volunteers visited two South Fork Toutle River tributaries to survey for the presence or absence of lamprey–an ancient and relatively understudied keystone species. Excellent reporting in an article by Brian Oaster, an award-winning journalist, staff writer at High Country News, and member of the Choctaw Nation, explains...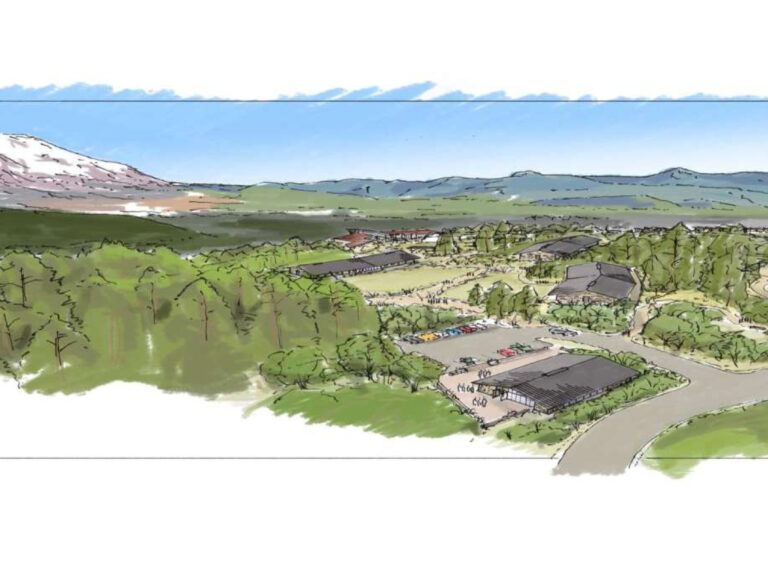 COMING SOON: A NEW VISION FOR THE THE COLDWATER RIDGE VISITOR CENTER
When the Mount St. Helens National Volcanic Monument was created it was expected to host 1-2 million visitors a year. It currently receives less than 500 thousand. Our friends and partners at the Mount St. Helens Institute (MSHI), a non-profit that advances understanding and stewardship of the Earth through science, education, and exploration of volcanic...