Climate Resilience Guidebook
FIGHTING TO SLOW CLIMATE CHANGE & BUILDING CLIMATE RESILIENCE in the heart of the CASCADES
climate change is already impacting our region
Climate change will have a major impact on the ecosystems, species, and communities of the southern Washington Cascades. Projections indicate that our region will experience changes in weather patterns, temperature, and rainfall, resulting in shifts in habitat locations, snow cover, and water availability. In addition to generally higher temperatures in both warm and cool seasons (average temperatures in the Columbia River basin are expected to rise anywhere from 1° to 15°F by the later decades of this century), climate change will create more extreme weather, leading to more frequent and more severe droughts, floods, and wildfires.
Our changing climate is already creating new challenges and posing new threats to the species and communities of the southern Washington Cascades. We are working strategically to do all we can to slow climate change, while simultaneously restoring key habitat areas through projects that support resilience to the effects of climate change for vulnerable species and ecosystems.
strategies for resilience
Climate Change is a global phenomenon, but THE impacts ARE LOCAL
To help prepare our region, we created a blueprint called the Climate Resilience Guidebook: A Conservation Plan for the Southern Washington Cascades. It is a tool intended to outline at-risk species and habitats and to identify conservation and restoration priorities that can help mitigate the impacts of climate change.
The Climate Guidebook was compiled using the latest science and our own data and expertise about the diverse ecosystems and habitats of the southern Washington Cascades. The guidebook details the specific ways climate change is likely to continue to affect areas in and around the Gifford Pinchot National Forest, as well as the conservation strategies that are needed to mitigate as much of the resulting harm as possible. We've made the guidebook available as a free download so that any organization, agency, or university can use the information to guide their own work in the area, to inform their studies of local ecosystems, or to create their own strategies to mitigate the effects of climate change in the regions where they work.
Read the full Climate Change Guidebook at the link below or scroll to select individual chapters.
An introduction to the heart of the Cascades and overview of the ways climate is and will continue to impact our region.
Many aquatic species in our region, like temperature-sensitive salmon and trout, are currently relying on fragmented and degraded habitats. This section of the guidebook examines the current state of our watersheds and outlines strategies to restore habitats to give species relying on them the best possible chance to endure the added pressures caused by climate change.
Forest Ecosystems and Connectivity
The realities of climate change have begun to present new challenges to forest ecosystems across our region. The diverse forests in southwest Washington support rich biodiversity. To protect the health of our forests and the life they support, we've identified strategies and priorities you can review in chapter three of the guidebook.
Alpine and Meadow Ecosystems
The subalpine and alpine regions of Washington's southern Cascades play an integral role in the makeup of the larger ecosystem and contribute to the biodiversity essential to the survival of many species in the area. But these regions depend on cold winters and mild summers. They are one of the most threatened ecosystems in our study area. The final chapter of the guidebook details the threats facing these unique habitat areas and suggests strategies to help offset the harmful impacts of climate change.
SPEAK UP FOR A SUSTAINABLE FUTURE
Since 1985, Cascade Forest Conservancy has been your voice speaking for the areas in and around the Gifford Pinchot National Forest in southwest Washington. Join the 12,000 other members who support Cascade Forest Conservancy and are making a difference now.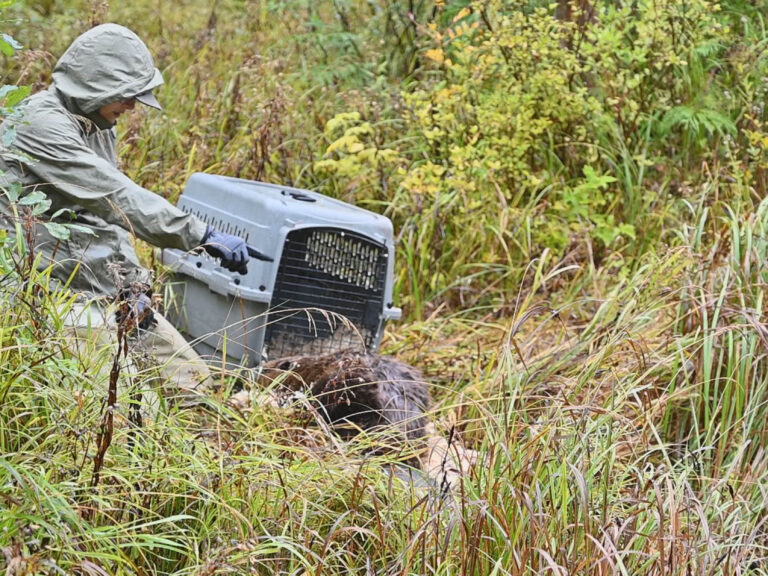 PROJECT UPDATE: BEAVER REINTRODUCTIONS ARE IN FULL SWING
CFC's beaver reintroduction program has been operating since 2019 and to date has released 34 individuals into carefully studied and selected locations where the animals have the best possible chance to thrive. We, along with an ever-growing number of Tribes, agencies, and organizations, are using beaver reintroductions as a way to improve degraded habitats and...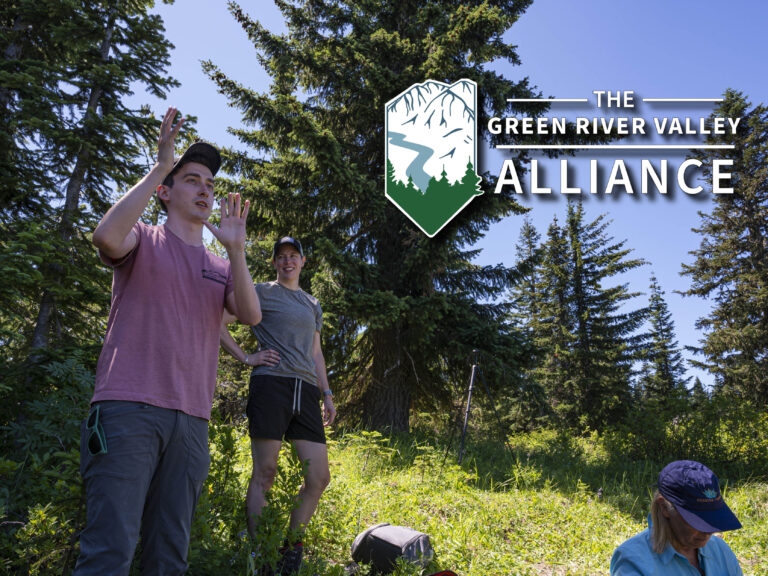 THE GREEN RIVER VALLEY ALLIANCE—YEAR ONE
Just over a year ago, on October 5, 2021, we came together with supporters at Trap Door Brewing in Vancouver, Washington for our first 'No Place For A Mine' event under our new revamped campaign. That evening we formally announced the creation of the Green River Valley Alliance – a coalition of individuals, businesses, organizations,...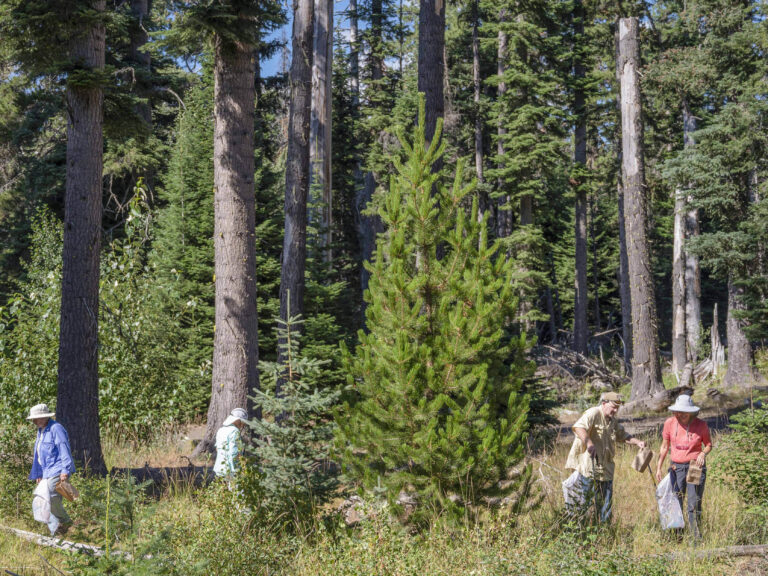 GATHERING NATIVE SEEDS FOR WILDFIRE RESTORATION IN THE SHADOW OF PAHTO (MT. ADAMS)
Halfway through a day of collecting seeds from native plant species from forests north of Trout Lake, volunteers and CFC staff enjoyed a break with a unique view. Pahto (Mt. Adams) towered above an expanse of charred snags arranged among a green carpet of wildflowers, shrubs, berries, and new saplings flourishing in the abundant sunlight....