the green river valley alliance
Mount St. Helens: No place for a mine
The Green River Valley lies at the doorstep of Mount St. Helens (Lawetlat'la). It is no place for a mine. Cascade Forest Conservancy has been fighting proposals to construct a dangerous open-pit mine in this unique corner of the Cascades for more than 15 years.
A mine could devastate an area important to many Tribes, local communities, and people who value outdoor recreation. The mine would replace a place loved by hunters, anglers, hikers, cyclists, backcountry horseback riders, and others, with a permanent scar on the landscape.
Impacts from the mine would threaten forest health, local biodiversity, fish populations, and even the human communities living near the Green, North Fork Toutle, and Cowlitz Rivers.
We have successfully challenged prospecting permits multiple times in Federal court, but after each victory, the mining corporation has tried again. 
We won't be able to hold them off in court forever. That is why CFC founded the Green River Valley Alliance campaign–a new coalition working towards a solution that can end the threat of a mine here once and for all. Join us today!
The Instream Wood Bank Network
A combination of factors like streamside logging have left many waterways unnaturally free of fallen logs and woody debris. Many species, including salmon, trout, and others, need the deep cool pools and habitat diversity downed wood in waterways create.    
The Instream Wood Bank Network was designed to address two challenges faced by restoration professionals throughout the West; the lack of wood and streams and the difficulty of sourcing the wood needed for restoration efforts. The network sources non-salable wood, then employs local contractors to move wood to a series of wood banks that are set up across the region. These banks then provide logs to restoration groups throughout southwest Washington.
The network also advances restoration in new areas by helping to prioritize, design, and coordinate the installation of wood structures in critical habitat areas. 
The Climate Resilience Guidebook
In 2017, we published the Climate Resilience Guidebook—a detailed look at the ways climate change is likely to impact the unique species, watersheds, and ecosystems of the southern Washington Cascades at the local level. The guidebook also suggests location-specific strategies and restoration priorities designed to preserve biodiversity and rebuild ecosystems to ensure our region is made as resilient as possible to the accelerating impacts of climate change.
An updated and expanded version of the Climate Resilience Guidebook will be released in 2022.    
SPEAK UP FOR A SUSTAINABLE FUTURE
Since 1985, Cascade Forest Conservancy has been your voice speaking for the areas in and around the Gifford Pinchot National Forest in southwest Washington. Join the 12,000 other members who support Cascade Forest Conservancy and are making a difference now.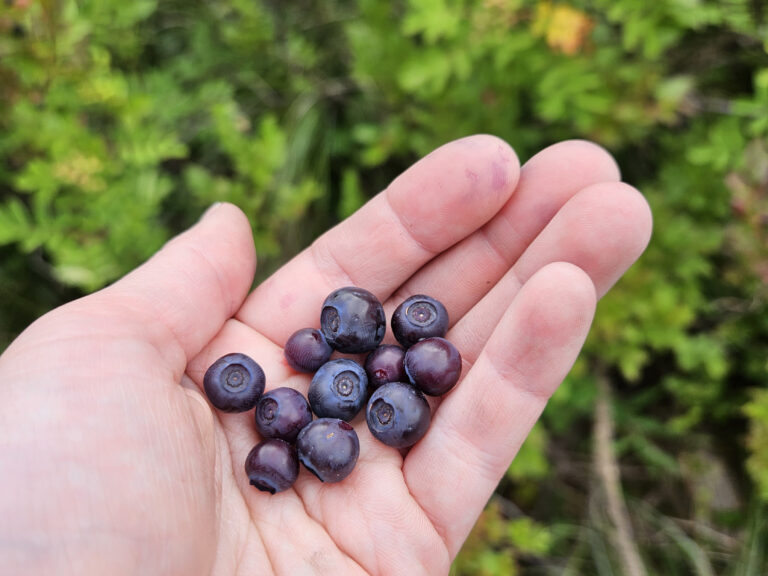 I recently joined Cascade Forest Conservancy staff and volunteers in the field to survey big huckleberry fields in the Gifford Pinchot National Forest. Huckleberries are an important (and delicious!) source of nourishment for many species in the Pacific Northwest–including us humans. However, huckleberry production levels today are well below historic numbers.  Like most...