BUILDING FIRE-RESILIENT ECOSYSTEMS, RESTORING AREAS IMPACTED BY BURNS, & WORKING TO UNDERSTAND FIRE'S ROLE IN INFLUENCING PACIFIC NORTHWEST ECOSYSTEMS
Wildfires have always been a part of forest ecology in the Pacific Northwest. However, RECENT FIRE SEASONS HAVE DESTROYED HOMES, BUSINESSES, AND COMMUNITIES AND HAVE EVEN CLAIMED LIVES.
Cascade Forest Conservancy is working on several fronts to address fire in our region—both before and after fire events—to ensure we are doing our best to protect the people, species, and habitats in this area.
We work with partners to better understand the effects of fire in different habitats throughout the region. We seek to ensure healthy ecosystems maintain their ability to withstand the impact of wildfires by preserving mature forests and old-growth and fighting to prevent harmful post-fire salvage logging. Other projects aim to restore compromised habitats, making them more resilient to natural fire cycles. With the help of volunteers, we also work to restore certain areas impacted by successive fires that burned the same place in a relatively short period of time, through reseeding and replanting efforts.
A Landscape Shaped by Fire
When fires threaten homes and livelihoods it can be difficult to see them as anything other than destructive. However, the forests in our region have evolved with fire, and it has shaped the evolution of the plants, animals, and ecosystems in our region.
Healthy and thriving Northwest forests are complex patchworks of stands in various stages of growth and regrowth. They are young and old, disturbed and undisturbed, and ever-changing. One reason they look this way is that wildfires do not burn through an area uniformly. Some forest stands in fire-affected areas will ignite, while others escape untouched. The resulting mosaic of varied habitats and the edges and borders between them supports diverse communities of plants and animals. Some species, like the black-backed woodpecker, evolved specifically to thrive in these unique post-fire conditions.
Indigenous peoples who stewarded the region prior to American colonization appreciated the importance of wildfire to the health of the various habitats. Many cultures utilized fire to shape and manage the forest and its resources, maintaining habitat for populations of game animals and areas that could support food sources like huckleberry.
Are wildfires really getting worse?
The answer is complicated. Before a century of fire suppression, large fires, even west of the Cascades, were not uncommon. While wildfires are a normal part of forest ecology in the Pacific Northwest, climate change and current forest conditions are resulting in record-breaking seasons and wildfires that are relatively large, intense, and occur with greater frequency. For instance, in the Mount Adams area, we are seeing forest stands burning several times within a decade—a much higher rate than what scientists believe occurred here in the past and one that interrupts natural cycles of regrowth and recovery.
Climate change is one factor in record-breaking fire seasons. High temperatures and changes to precipitation patterns create more dry vegetation that can fuel expansive wildfires. However, the condition of many parts of our forests following decades of mismanagement may be more to blame for increasing fire danger than any other single factor. For a century, the U.S. adopted a policy of total fire suppression that ignored indigenous knowledge and the importance of wildfire to the landscape. As a result, many forest stands are now prone to more intense or large fires. Worse, many thousands of acres of healthy and biodiverse forests have been clearcut and replaced by profit-maximizing monocultures of closely packed stands of trees of the same age and species. These tree plantations are dangerous tinderboxes; they are vulnerable to disease and lack the natural wildfire resilience of the biodiverse and complex forests they replaced.
Want to learn about wildfire?
How CFC's work impacts fire in the Cascades
SPEAK UP FOR A SUSTAINABLE FUTURE
Since 1985, Cascade Forest Conservancy has been your voice speaking for the areas in and around the Gifford Pinchot National Forest in southwest Washington. Join the 12,000 other members who support Cascade Forest Conservancy and are making a difference now.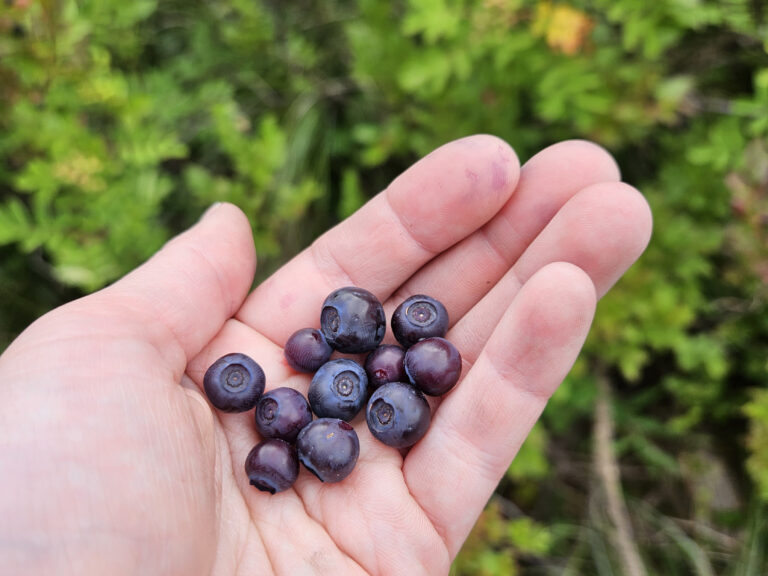 A WEEKEND IN THE HUCKLEBERRY FILEDS
I recently joined Cascade Forest Conservancy staff and volunteers in the field to survey big huckleberry fields in the Gifford Pinchot National Forest. Huckleberries are an important (and delicious!) source of nourishment for many species in the Pacific Northwest–including us humans. However, huckleberry production levels today are well below historic numbers.  Like most...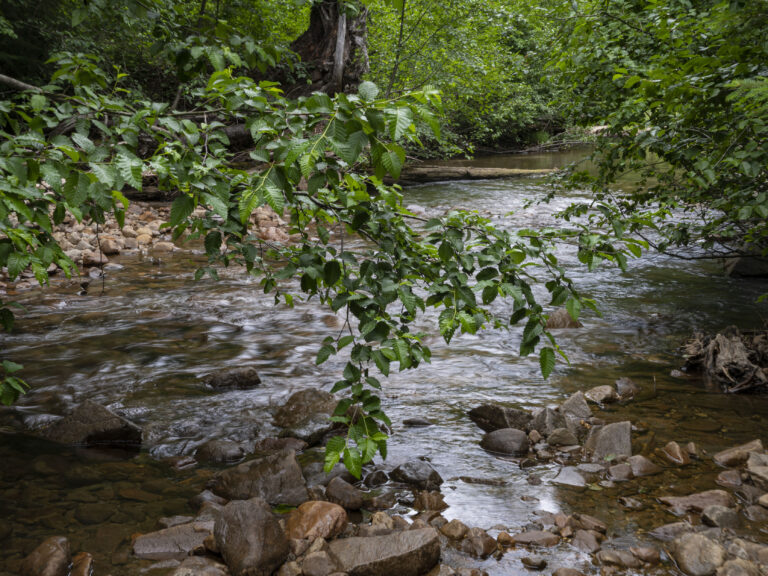 ACT NOW: PROTECT WASHINGTON'S WATERS
Act now: Urge the Washington Department of Ecology to protect the Cascade, Green and Napeequa river systems as outstanding waters.   Washington's rivers are central to life in our state and vital to a thriving, sustainable future for our communities. They provide clean drinking water, support local economies, are critical to the health and abundance...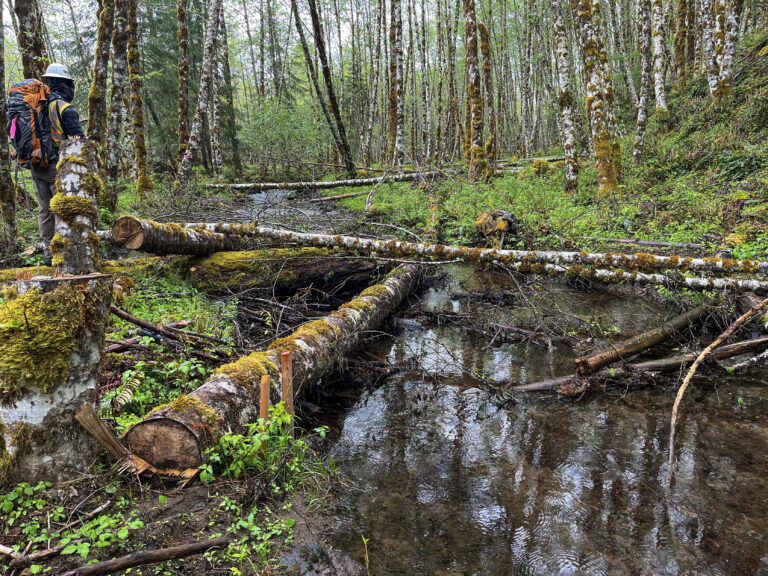 EXCITING DEVELOPMENTS FROM THE INSTREAM WOODBANK
We are excited to share some recent developments from the Instream Wood Bank. Since 2020, the Instream Wood Bank has supported aquatic restoration and salmon habitat improvement projects in the region by sourcing non-lumber wood and supplying it to partners at discounted rates. Our partners use these logs to return streams to conditions that existed...