Wildlands and Connectivity
PROTECTING HABITATS THROUGH THE LENS OF CONNECTIVITY
There is a lack of unbroken mature forest that many species need to thrive
Habitat fragmentation occurs when roads, logging, infrastructure, or other human activities create barriers that prevent populations of wildlife from moving freely between habitat areas. When animals that evolved to roam are forced to live in fragmented habitats, they may struggle to thrive. Without adequate connectivity and the ability to move freely, animal populations relying on islands of protected habitat are vulnerable to the effects of climate change and are more at risk from disease or consequences due to a lack of genetic diversity.
Cascade Forest Conservancy is working to address habitat fragmentation here in the southern Washington Cascades through the lens of connectivity. Preserving habitat connectivity means identifying and safeguarding remaining areas of mature forests and identifying, protecting, and actively restoring connectivity corridors between them. Connectivity corridors can be thought of as travel pathways between remaining habitat patches that animals can use to pass from one area to another with minimal interference. Connectivity is an important lens that informs many aspects of Cascade Forest Conservancy's approach to conservation.
How CFC is Building Connectivity in southern Washington's Cascades
Thinking in terms of connectivity gives us greater incentive and motivation to protect remaining habitats and landscapes as whole systems, rather than as individual parts. We carefully analyze the composition of habitat areas throughout the region with the needs of wildlife that rely on mature forests in mind. This information helps us create a detailed picture of connectivity in the southern Washington Cascades: where it exists, where it must be maintained, and where it can be reestablished.
Preserving and reestablishing habitat connectivity is a major consideration in many of the areas we work, from timber sale negotiations to restoration priorities. In addition to mature forests, we also think about connectivity among aquatic habitat areas and work to improve fish habitats and defragment river systems by removing culverts and other disruptions.
Through data analysis and mapping, we work to understand where mature forest protection is most needed to maintain and build connectivity.
We advocate for local, state, and federal policies and negotiate details of timber sales to maintain and enhance habitat connectivity.
We partner with other organizations on aquatic restoration projects and work to remove culverts to rebuild fragmented fish habitats in watersheds throughout the region.
The data we gather is used to inform CFC's strategic approach to conservation and restoration and to set priorities for future land preservation and designation campaigns.
Mapping Connectivity Corridors
Starting in 2017, we began studying habitat fragmentation and connectivity in the Gifford Pinchot National Forest and surrounding areas with a connectivity model we created using GIS mapping systems. The model looked at where there are currently dense patches of mature forests and where connectivity between patches was negatively impacted by factors like high road densities or large tracts of clearcuts or young monoculture stands.
We factored in the distance that species of interest are able to travel in order to utilize existing patches of dispersed habitat areas. Using that information, we were able to identify the best pathways between patches of mature forest habitat, helping us identify high priority areas for habitat protection and restoration from a system-wide perspective.
SPEAK UP FOR A SUSTAINABLE FUTURE
Since 1985, Cascade Forest Conservancy has been your voice speaking for the areas in and around the Gifford Pinchot National Forest in southwest Washington. Join the 12,000 other members who support Cascade Forest Conservancy and are making a difference now.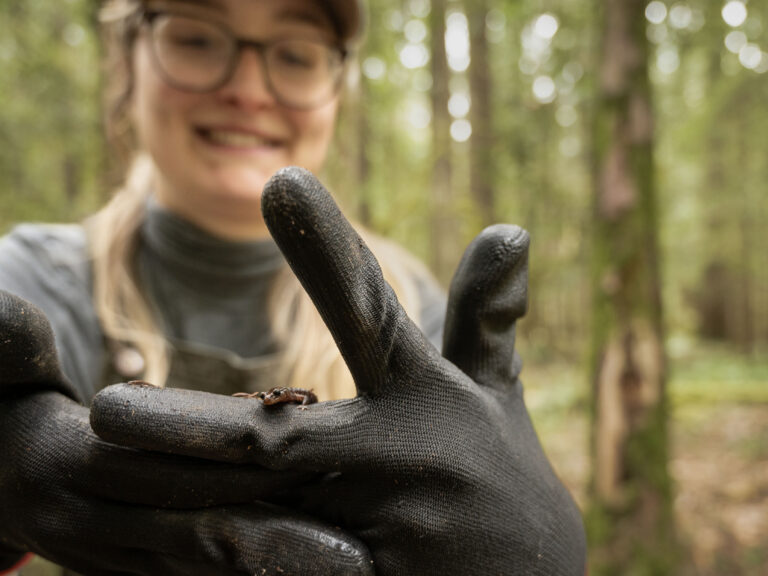 AMPHIBIAN SURVEY TRIP REPORT
Near the Cispus River, beneath towering conifers and sheer rocky cliffs, Cascade Forest Conservancy staff and volunteers spent Earth Day weekend searching under rocks and logs, in and around small creeks, for various life stages of salamanders and frogs.  The work was the first step in CFC's new study designed to understand how the salmon...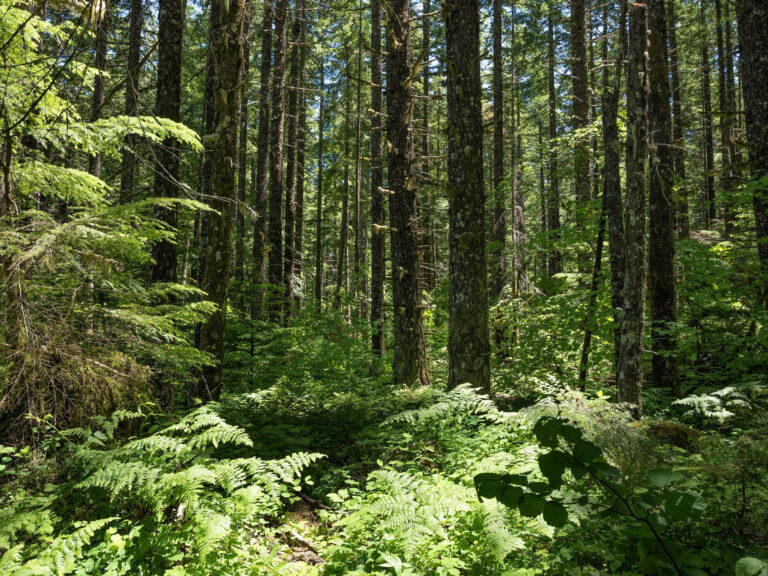 HERE'S WHAT TO KNOW ABOUT EARLY PLANS FOR THE LITTLE WHITE SALMON TIMBER SALE
Earlier this month, the U.S. Forest Service released scoping plans for the upcoming Little White Salmon timber sale. The project, which is officially called the Little White Salmon Forest Resiliency and Fire Risk Mitigation Project, is still in the early planning stages. The agency is seeking public input, which is due May 8, 2023. Public...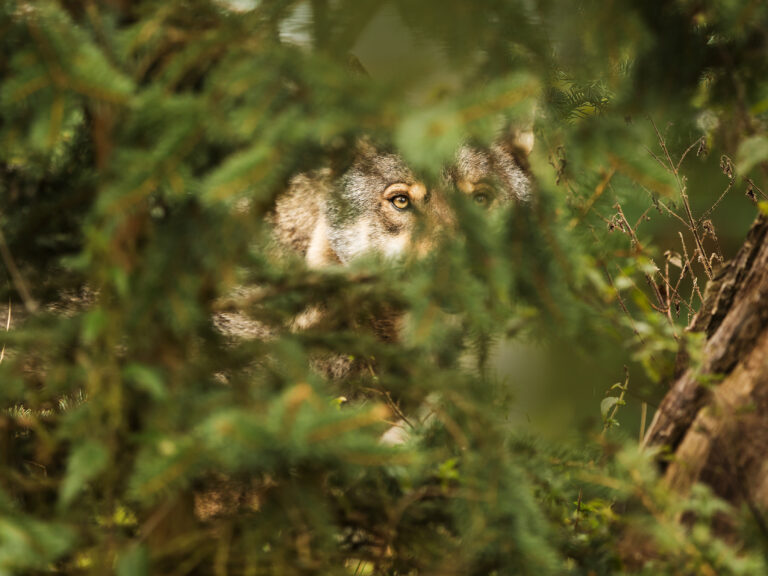 WOLVES HAVE FINALLY RETURNED TO SOUTHWEST WASHINGTON
A long-absent keystone species has returned to southwest Washington. On April 7th, 2023, the Washington Department of Fish and Wildlife released a report that confirmed the existence of a new wolf pack in a sparsely populated area on the Yakama Reservation, east of Mt. Adams.  Migrating wolves began returning to Washington in the 2000s from...