The Forest Service released a Revised Draft Environmental Assessment (Revised EA) for the Yellowjacket planning area on Oct. 31st, 2023. We had raised concerns about aggressive timber treatments in mature forest stands, among other issues. The Revised EA incorporated some of our recommendations but failed to address all of them.
The Revised EA is an improvement over the earlier version. There are aspects of the plan we support, such as road decommissioning, thinning in young plantations, and aquatic habitat improvements. However, there are still aspects of the current plans we find concerning.
We'll be speaking up to support what we like and encouraging the Forest Service to address our remaining concerns. We encourage you to participate in the public process as well.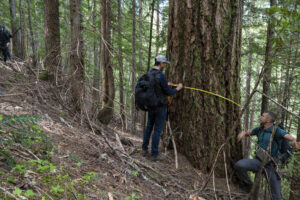 ---
Things we like about the revised project plans:
We are supportive of thinning in young plantation stands, aquatic restoration projects, the planned decommissioning of over 11 miles of road, and we are generally supportive of huckleberry restoration efforts. We are also supportive that the Revised EA added a provision to protect any tree that measures over 35 inches diameter at base height.
---
Things we don't like about the project:
We continue to be concerned about regeneration harvest (a very intensive treatment akin to a clear-cut) in 100-year-old forest stands. We are also very concerned about the proposed regeneration harvest in close proximity to historical northern spotted owl nesting sites. We will be pushing the Forest Service to do away with regeneration harvest in older stands and northern spotted owl sites.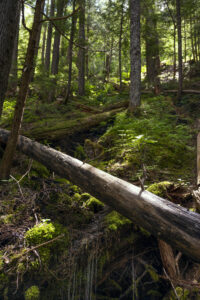 Please join us in sticking up for older stands and northern spotted owl sites. The Revised EA is open for comments until November 30th and you can examine project documents and comment yourself at this website.