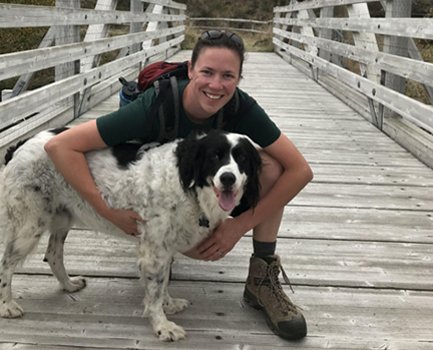 Molly comes to the Cascade Forest Conservancy with a diverse background in conservation and extensive experience in non-profit leadership, fundraising and development, and program management. Molly's passion comes from a true appreciation for the Pacific Northwest landscape and a desire to protect, sustain and restore its ecosystems. She holds a bachelor's degree in environmental science, with a focus in water, from Linfield College.
Prior to joining Cascade Forest Conservancy, Molly served as Development Director at WaterWatch of Oregon, managing the organization's events and donor relations to secure major donor, corporate, and foundation gifts. Molly was previously Program Manager of the National Fish and Wildlife Foundation's Columbia Basin Water Transactions Program.
As a native Oregonian, Molly has a lifelong relationship with the Cascades and brings a real enthusiasm for its protection and restoration. In her free time, Molly can be found out on the trail with her dog, paddling a local waterway, working her in her yard or refueling at one of Portland's newest foodie destinations.